ABOUT BLUEY
Bluey's Big Play The Stage Show is the first-ever theatrical adaptation of the television series. The play features an original story by Bluey creator Joe Brumm, new music by award-winning Bluey composer Joff Bush and brilliantly crafted life-size puppets and sets. The show made its global premiere in Brisbane, Australia, where the tour went on to break box office records for children's entertainment all over the country. Hailed as "a glorious celebration" of everything fans love about the show (The Guardian), it's Bluey as fans have never seen it before, brought to real life. Bluey's Big Play was produced by BBC Studios and HVK Productions in association with Windmill Theatre Co.
SCENES FROM THE STAGE SHOW

SEND A STUDENT TO THE THEATRE 
The team at Broadway Utica set a goal to invite 500+ students to the AM performance of Bluey's Big Play through the Students on Broadway Program on March 29, 2023 at 10:30 a.m. For Broadway Utica to achieve this goal, we will need your support. The average ticket price to send a student to the theater for Bluey is $39.00 per student. Every dollar helps.
One of Broadway Utica's missions is to make a difference in the lives of the youth of this community. "We have the opportunity to make a direct impact on the lives of the children that live in the surrounding area of the beautiful Stanley Theatre. With Broadway Touring productions coming through the City of Utica on a regular basis, it only makes sense to find a way to offer the experience of live theatre to as many students as we can."  said Kristen Matteson, Youth Programs Coordinator at Broadway Theatre League of Utica.
Through Broadway Utica's Students on Broadway Program, students are invited to see a production that they otherwise would not have the opportunity to attend. The hope is to spark an interest and/ or light up a fire inside leading them to the world of theatre. The theatre offers so many opportunities to all; a career, a different outlook on life, emotions that you never imagined feeling, creating bonds with others, education, but more importantly the theatre can bring you to another place without leaving your seat. A place filled with adventure, joy and a few hours of serenity. 
Like Bluey, Broadway Utica wants to bring a world of fun to this community. Join us in making a real difference for the youth who will truly benefit from feeling the joy and serenity that being in a theatre exudes.  No donation is too small. We invite you to become a part of our team to make it possible for a child/children to see the performance of Bluey's Big Play on March 29th at 10:30 a.m. Click SEND A STUDENT above to make a donation on any amount. The number of students that will be able to attend the show will depend on the total donations received.  
100% of your donation is tax deductible.
FILL OUT AN APPLICATION
To find out if your school, group or organization is eligible to see this live performance of Bluey's Big Play on March 29th at 10:30 a.m, complete the Students On Broadway application.
Applications submissions have ended. THANK YOU to all that applied. You will hear from someone soon.
There is a $6 fee for each student and chaperone to attend. (See Application for further details.)
Broadway Utica will notify you if your application has been approved. Eligible youth must be involved with a local agency, school/community program or youth group in grades kindergarten to 2nd grade.
This goal will rely on the number of donations received.
For more information please call Kristen at 315-624-9444 or email Kristen@BroadwayUtica.org.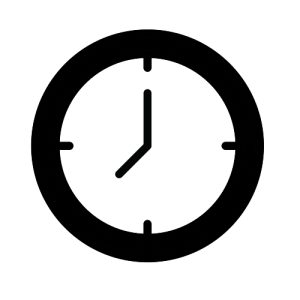 Doors open: 9:00 a.m.
Movie begins: 10:30 a.m.
Run Time: 55 minutes with no intermission
Rating: G