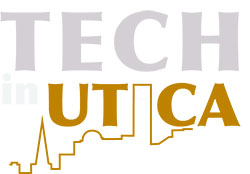 Broadway Utica's Technical Advantage – Lighting Up Utica's Great White Way
Broadway Utica is always thinking about the community and how our shows impact the restaurants, bars, hotels, museums and local union labor.
Each person in the service industry works extremely hard to accommodate our shows' cast and crew during their extended stay. As we look back at the last five Broadway Utica Tech Shows, we invite the community to celebrate the remarkable amount of revenue the Tech Shows generate for the Great White Way – Genesee Street.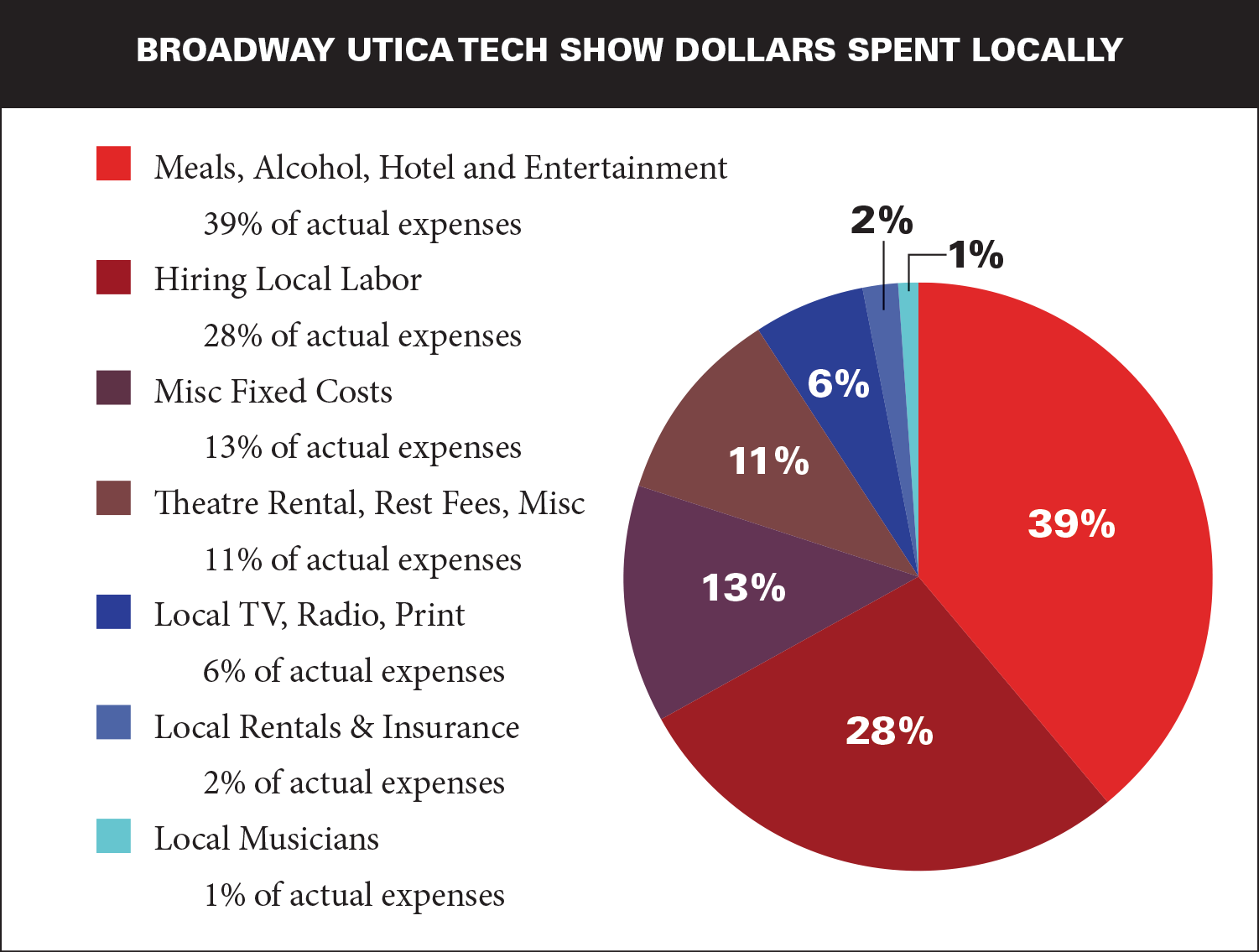 Due to the shows' extended stays while teching in Utica, the past five Tech Shows have contributed more than $1.7 MILLION DOLLARS to our local economy.
Most importantly, 67% of their dollars spent go to the hiring of local union labor, our restaurants, bars and hotels. Due to rising costs, we never want to miss an opportunity to host a Tech Show that brings so much value to the community and the economy. Take a look beyond the stage and continue to support our Tech Shows. These productions are in a league of their own and Broadway Utica is honored to host and embrace all the good they do for us, the community and you!
Located at the foothills of the Adirondack Mountains, approximately four hours from New York City, and only one mile off of I-90, is the historic Stanley Theatre.
Newly renovated in 2008, the Stanley is the perfect venue for teching and is located downtown close to restaurants, lodging, and attractions.
Broadway Utica has had the honor and privilege of serving as the tech host for several new Broadway tours including:
Young Frankenstein
American Idiot
Flashdance, The Musical
We Will Rock You
Cirque Dreams Holidaze
Joseph and the Amazing Technicolor Dreamcoat
Annie
Jersey Boys
Bullets Over Broadway
Mamma Mia!
The Wizard of Oz
Once
Fame
A Christmas Story
Motown ~ The Musical
Dr. Seuss' How The Grinch Stole Christmas
Love Never Dies ~ The Phantom Returns
Hello, Dolly!
Spamalot
Beautiful: The Carole King Musical
STOMP
The Book of Mormon
1776
Pretty Woman: The Musical
Please take some time to review our technical rider to see if Utica might be your new favorite tech city.
For additional information about teching in Utica, including stagehand rates, call Danielle Padula, Executive Director of Broadway Utica at (315) 624-9444, or email us.