Broadway Utica's Student's on Broadway!
The Broadway Theater League of Utica is proud to reintroduce its Students on Broadway! youth program! This program is designed to unleash the creative potential in children of all ages right here in the Mohawk Valley.
From summer camps to master classes, theater award shows and trips to see live Broadway productions, the Students on Broadway! program is truly one-of-a-kind. This is the perfect opportunity for Broadway to foster and encourage the creative process for children K-12.
Our goal is to engage, teach and inspire all youth with a passion for the arts, their community and live theater. Education is a life long journey that opens doors to those that are constantly wanting to learn more and shine bright!
We will come together as one and access the arts to capture and cultivate all talent. The Broadway Theatre League of Utica wants to have a presence in every elementary, middle and high school within our area. Exposure to the arts, not only for singing and dancing, but for every aspect of theatre. From stage building, song writing, union jobs, ticketing, management and so much, we will be able to cover and achieve each goal.
Past Classes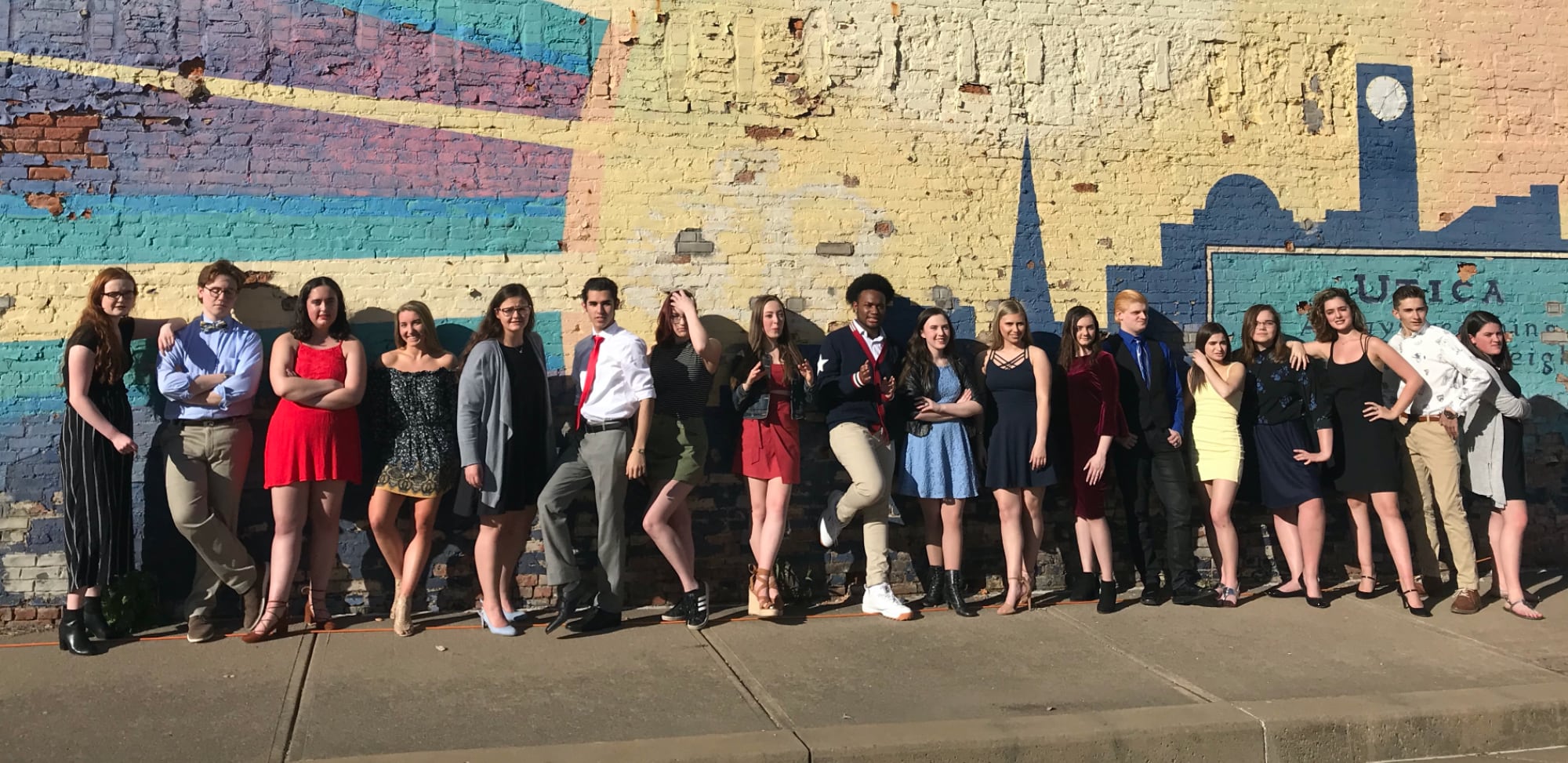 Be Involved!
If you want your school or students to become involved with #SoBroadway! for the 2019-2020 year, please contact our office at 315-624-9444
For more information on any of our programs or to become a Students On Broadway donor call 315-624-9444 or email: Info@BroadwayUtica.com