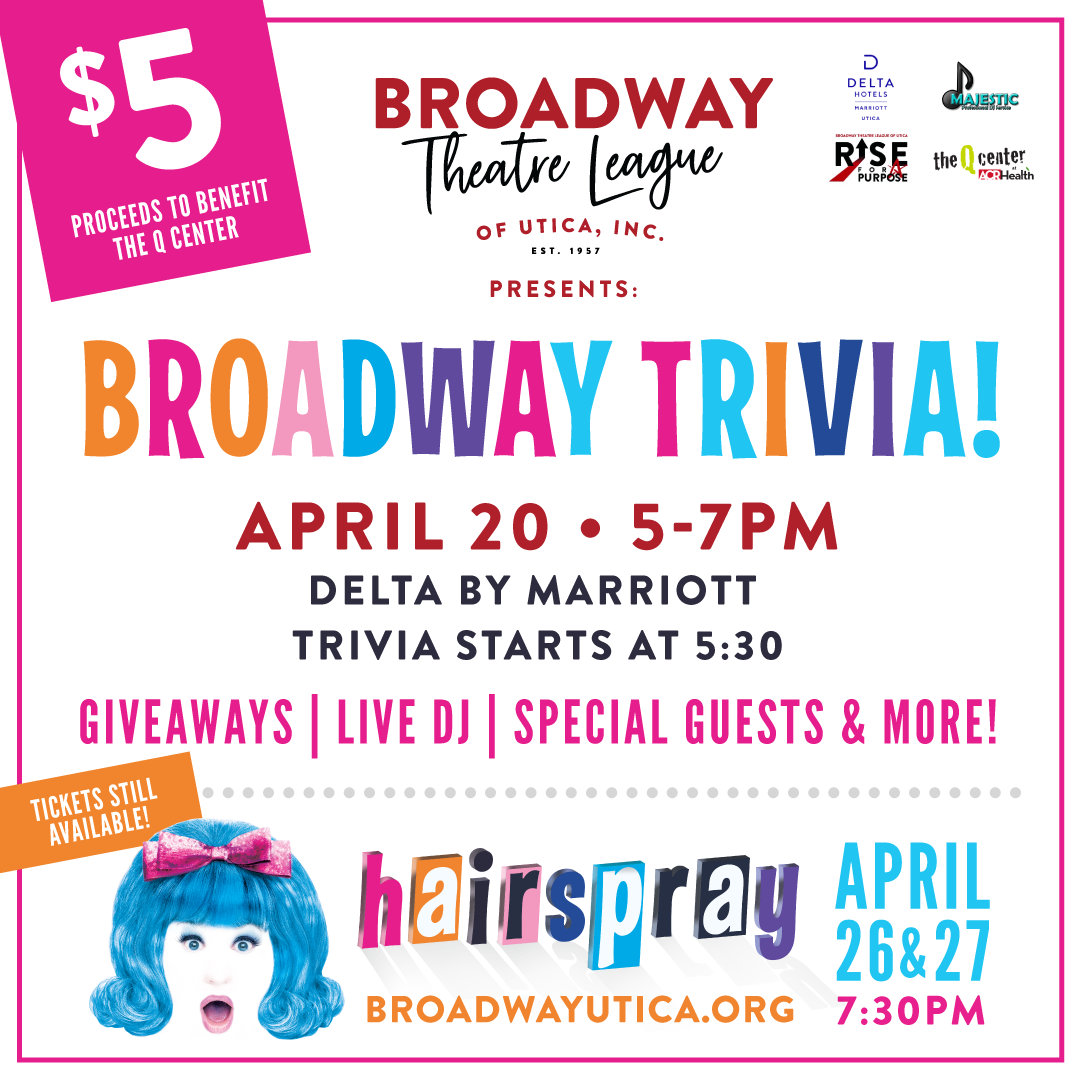 Trivia and Karaoke Night with Broadway Utica and special guest Diva Drag Queens to benefit the Q Center.
Wednesday, April 20th - 5p - 7p
Delta Marriott Hotel
200 Genesee Street, Utica
Broadway Utica is excited to finally welcome back our Trivia and Karaoke nights again! It has been over 2 years since we hosted our last one and we are glad it is back. The event will be held on April 20th at Delta Marriott Hotels in Utica, NY. From 5pm – 7pm you will be able to enjoy a night of Broadway/Music themed trivia and sing our favorite show tunes. Entry fee for the event is $5 and all proceeds benefit the Q Center right here in Utica, NY. 
The Q Center at ACR Health is a safe space for lesbian, gay, bisexual, transgender, queer, and questioning youth, their families, and allies to gather, share, and receive support. Q Center programming promotes equality, celebrates diversity, provides resources that cultivate pride and leadership skills, and strives to create a safe and inclusive community for all.
Trivia can be played with no more than groups of 4. Each player will have to pay the entry fee. Karaoke is unlimited and will start at 6pm. Delta Marriott will have a full menu and drink specials. Come enjoy a night out with friends, family and of course your Broadway Utica Team. There will be trivia prizes and basket raffles.  All proceeds will be donated directly to the Q Center. The music and audio will be provided by Majestic DJ. Trivia will be hosted by Andrew Derminio, River Hills Properties 
You can pay at the door on the night of the event or in advance via paypal.
Tickets to Hairspray presented by Broadway Utica at The Stanley Theatre on April 26th and 27th will be available at a discounted rate. 
We look forward to you joining us. 
MEET OUR DRAG QUEENS, ZARRIA POWELL, YARA AND STELLA PROGRESS!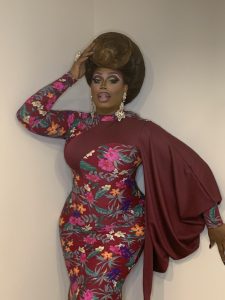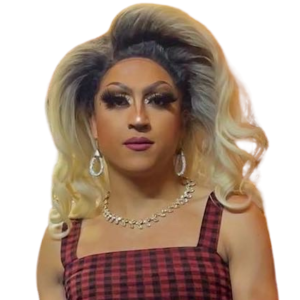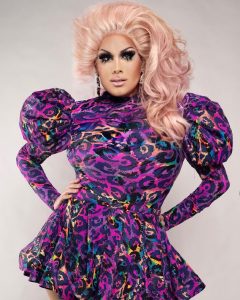 For more information or questions please contact Broadway Theatre League of Utica at 315-624-9444.